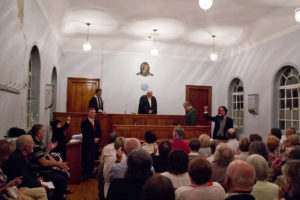 Owing to the success of this year's courthouse drama entitled "The Trial of Pádraig Pearse" several performances are planned for the coming months in both Ireland and Canada. Dates of the performances are as follows:
Thursday October 6th, Cobblestones Bar, Smithfield, Dublin.
Thursday October 13th, Newry Arts Centre, Newry.
Tuesday November 1st-Sunday 6th November; Winnipeg, Canada
Tuesday 8th November; Montréal, Canada
Thursday 10th November; Ottawa, Canada
Saturday 12th November; Toronto, Canada
Playwright; Anthony Russell
Producer and Director; Donal O'Hanlon
Musical Director; Gerry O'Connor
Project Manager; Tommy Fegan
Enquiries regarding bookings; tommyfegan@gmail.com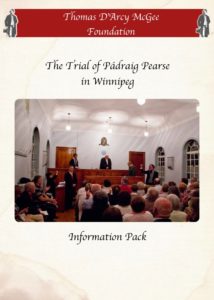 The organisers wish to acknowledge  the Irish Embassy in Canada and the Embassy's Commemorations programme, Ottawa for it's financial support.