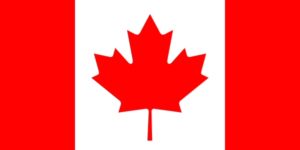 The Social Progress Imperative index used 53 indicators to establish which of the 133 countries taken into account is the world's best. Canada ranks first or ties to first for many of these indicators, such as housing, personal rights, tolerance or heath care but there is room for improvement in terms of access to information and communications. In fact, if Canada had ranked higher on this indicator, it would have outrun Finland, which is considered the best country in the world.
Second is not bad, after all, especially if we take a closer look at the index. Canada ranks first in the world when it comes to access to advanced education. Out of all of Canada's universities, 27 are among the world's best. The number of college students who continue their education at top universities is higher compared to other countries, at 47 percent, and women in Canada spend on average 15.5 years in school, also higher than other states.
Canada is also the country with the lowest level of violent crime in the world and number 1 in terms of religious tolerance. It is the second-best country in terms of tolerance towards immigrants and third when it comes to tolerance towards homosexuals. In terms of freedom of political rights, Canada ranks first, and second on personal rights.